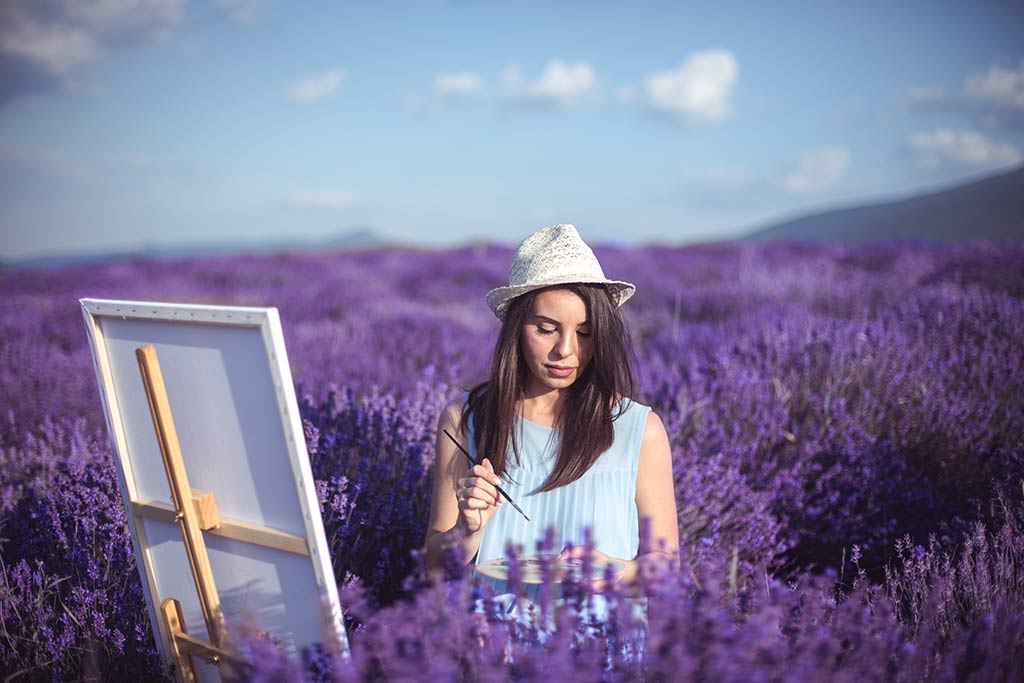 Articles
New E-commerce Options
Author: Geoff B.
03/02/2022
We are happy to announce the launch of our ImpactFolios e-commerce service!
We have partnered with the best fulfillment and print houses to provide a turnkey solution for selling your artwork.
As an existing customer, you have early access to the entire e-commerce system. There are no additional fees to have access to the e-commerce features. As an upgraded customer, it is included with your service!
Video setup guides are available on the
Getting Started page
under the support section.
How it works -
You select the products you wish to sell through the portfolios section of the ImpactFolios website. Products vary from canvas prints, framed art, stickers, and more.
When a visitor to your website buys a product, we handle the printing and shipping for the product that was purchased.
You receive your profit payout instantly. We do not charge or take money from your account.
There are no commission fees for selling through ImpactFolios. You only pay for the product you are printing on, which is deducted from the purchase amount at the time of purchase.
We will be adding more products to our line frequently, as we will be bringing on more vendors and more product options.
Above all, our goal is to provide the highest quality products, and an easy, hassle free way to sell your art.
As always, we appreciate your feedback!
Read & Post Comments
---
Server upgrades complete!
Author: Geoff B.
02/17/2022
Quick update - our new servers are fully online and tested, no issues reported. Stand by for much cooler updates!
Read & Post Comments
---
Server Upgrades!
Author: Geoff B.
02/10/2022
We will be upgrading all of our primary servers the week of Feburary 14th, 2022.
During the transition to the new servers, we will be disabling access to the Manager for about two hours on February 16th. Specific time frames will be posted prior to the server transitions.
Your websites will remain online and fully functional during the transition.
This should conclude our hardware upgrades, which are necessary for the deployment of some of the new features we will be rolling out soon after the server migration.
More to come!
Read & Post Comments
---
Portfolio Headers
Author: Geoff B.
01/04/2022
We've added a new feature today which will allow you to add image headers to each portfolio on your website.
Adding an image header allows you to create an attractive visual introduction to the top of each portfolio within your website.
To add a portfolio header, visit an individual portfolio within the portfolios section of manager. At the top of the page, you will find a button labeled " Add Header ". Click this button and the next page will walk you through adding an image header to your portfolio. The recommended image width is a minimum of 2000px.
Read & Post Comments
---
Legacy Manager Support
Author: Geoff B.
12/30/2021
The new year is upon us!
We have a number of really exciting features planned for early 2022! Details will be coming soon.
As a part of our evolution, we will no longer be supporting the legacy manager system, which is used to access and manage site designs and features available prior to 2013. Many features offered on those sites are no longer supported by modern web browsers.
If you are a new customer, these changes will not effect your service or designs.
If you are using a website designed prior to 2013 – Good news - it is very easy to migrate your site to the new design system
. Simply log into the manager, visiting the design library, and selecting a new design. Users of these older designs will not have to re-upload previous artwork or settings. Legacy sites will migrate to the new designs without issue.
Support for the legacy manager system will be offered until February 1, 2022.
Read & Post Comments
---
New Design - Wolf
Author: Geoff B.
12/04/2021
We've launched a new design today titled "Wolf". This design is a minimalist layout, featuring a right-side navigation menu, which is collapsible for moble navigation.
Examples of this design can be found in the Theme Library!
More to come!
Read & Post Comments
---
New Theme Library
Author: Geoff B.
11/30/2021
We are very excited to announce the addition of our new Theme Library.
The Theme Library represents a set of pre-designed website options, including layout and colors, homepage style and portfolio layout styles.
This new feature makes selecting a new design literally as easy as clicking a button. To use the new theme library, visit the Theme Library link, found under the Site Design section in the manager.
We will continue to add new designs to this section on a routine basis.
Read & Post Comments


---
New Homepage Option - Cover
Author: Geoff B.
11/28/2021
We've released a new homepage option titled "Cover". This is simply a single image with a text overlay. The image will expand to fill the entire screen, making for a simple, yet elegant homepage for your website.
Read & Post Comments
---
SSL Certificates
Author: Geoff B.
11/28/2021
We are now offering SSL Certificates for all members of ImpactFolios. An SSL Certificate allows your website to appear as "secure" when visitors view your website. This is an essential component if you are selling through your website.
To request an SSL certificate, contact us at help@impactfolios.com
Read & Post Comments
---
Getting Started Videos
Author: Geoff B.
11/05/2019
We've published some new Getting Started videos, which provide an introduction to the initial steps of setting up your website, as well as next steps for site layout and design.
If you're coming from our legacy system, we recommend watching the second and third video in the series, offer a review of the website design options in the new site designer.
These videos can be found under Support, Getting Started.
As always, we welcome your feedback!
Read & Post Comments


---