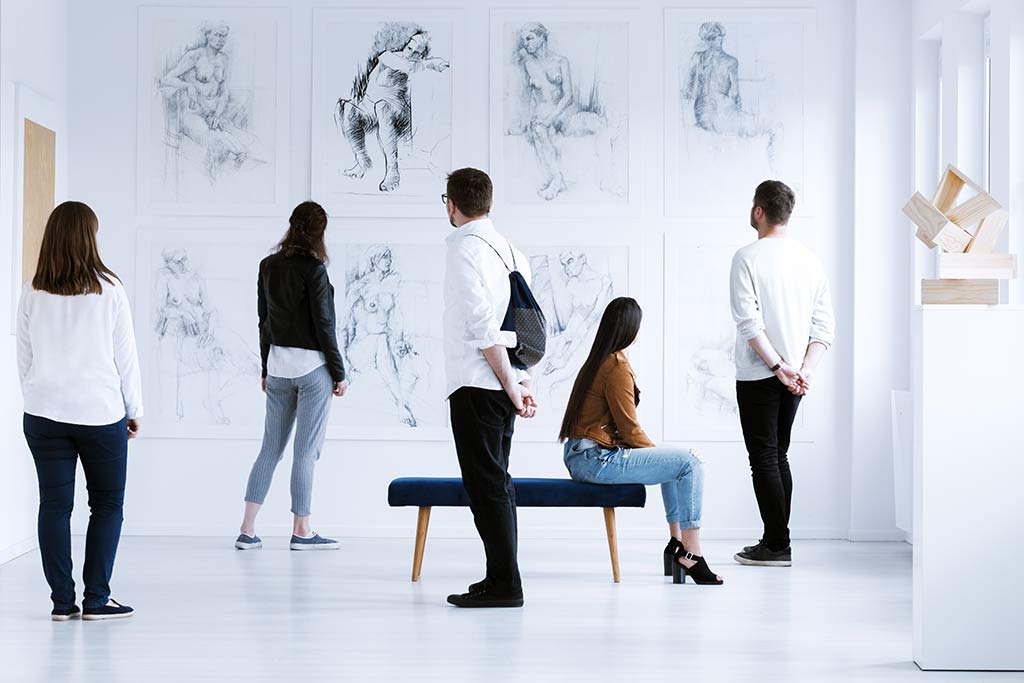 Articles
Getting Started Videos
Author: Geoff B.
11/05/2019
We've published some new Getting Started videos, which provide an introduction to the initial steps of setting up your website, as well as next steps for site layout and design.
If you're coming from our legacy system, we recommend watching the second and third video in the series, offer a review of the website design options in the new site designer.
These videos can be found under Support, Getting Started.
As always, we welcome your feedback!
Read & Post Comments


---
Updates and New Design: Brown Dog
Author: Geoff B.
11/03/2019
Thank you to all that have provided feedback regarding our new manager and designs!
Today we posted the last round of updates for reported issues with the new manager. We appreciate the feedback, and welcome input as we continue to develop ImpactFolios.
We have also posted a new design - Brown Dog. This design is similar to the popular design "Triton" in the legacy design system.
We have been asked frequently over the past few weeks if there are additional costs associated with the new design system. The new manager, designs, and all features are included with your ImpactFolios service are offered at no additional charge. They are all included as a part of your ImpactFolios subscription.
More to come, and as always, we welcome your feedback and suggestions regarding our service!
---
New Manager / Designer Online
Author: Geoff B.
10/26/2019
We are excited to announce the launch of our new website manager and design system.
The new manager introduces a complete overhaul of our design manager, including a series of new designs that were created to be more modern, with cleaner layouts, and better support for mobile devices. Additionally, we have introduced larger image formats, including thumbnail variations, which add a notable degree of attractiveness to the new designs.
The manager itself works excellent on mobile, allowing you to update and edit your site from any device.
Legacy websites can be easily migrated to the new format by simply selecting a new design. Note that the new formats do eliminate incompatibilities with legacy technologies, such as flash features. While attractive, flash is no longer supported by the majority of devices in use today.
The manager is in the late-testing phase, and can be accessed by logging into your ImpactFolios account, and then clicking on the new manager link, found at the top of the page after logging in.
As always, we invite your feedback on the new designs and format. We have many new features in store, now that the new framework is online!
Read & Post Comments


---
ImpactFolios Launches Unlimited Plan
Author: Geoff B.
10/30/2013
We are proud to announce our newest hosting plan - ImpactFolios Unlimited!
The Unlimited Plan provides you virtually unlimited portfolios and images for your website. Storage space for your MP3, PDF and video files are also dramatically increased.
Pricing for the Unlimited plan can be found on the pricing page. If you have a previous discount, please contact us so that we can upgrade your account for you.
More to come!
Geoff B
Read & Post Comments
---
Music Loops and Paypal Issue
Author: Geoff B.
08/29/2013
Hi,
We have recently discovered an issue with music loops and the use of purchase links on various websites.
Internet Explorer and other web browsers may block purchase attempts if you have a music loop enabled. These browsers intercept this as a possible security issue, and as a result, will not allow the click through to the purchase page.
The work around is to simply disable your music loop if you intend to allow purchasing through your website.
Note that we did not find this issue on all web browsers that we test with, but the security intercept appears on a resonable percentage of browsers that your website visitors may be using.
Read & Post Comments
---
Two new designs!
Author: Geoff B.
08/22/2013
We've added two new designs today - Typhon and Python. These are both available through the design editor.
These designs both feature added dimension through the use of drop shadows. The Typhon design features a floating navigation bar, which is positioned over the header area with a slight transparency - which can create some interesting design effects.
More on the way!
Read & Post Comments
---
New Feature: Alternate Purchase Buttons
Author: Geoff B.
07/11/2013
We added a new feature to the e-commerce section of the site, which will allow you to alter the appearance of the Paypal purchase buttons on your site.
You now have darker and lighter purchase buttons, which can replace the bright yellow default Paypal button, which some have found tends to clash with the color and layout of their sites.
You can change the appearance of your Paypal buttons through the "e-commerce options" section, found after you login to ImpactFolios.
Read & Post Comments
---
New Feature: Hit Counters
Author: Geoff B.
07/09/2013
We've added a new option which will display the total number of visitors to your site on the footer section of your pages.
This option can be enabled in the "General Properties" section of the account manager.
The hit count is the same number as "Portfolio Views", which is displayed in the account manager, at the top of the right-side menu.
Read & Post Comments
---
New Tutorial: Verifying your Site with Pinterest
Author: Geoff B.
06/12/2013
As many of you know, Pinterest is a very popular website, and can be a powerful tool for promoting your work.
Pinterest provides an extra level of site verification to ensure that visitors to your website actually have permission to repin your work.
We have posted a new tutorial on how to verify your site through Pinterest. You can find the walk through here:
http://www.impactfolios.com/support/index.htm?article=156
Read & Post Comments
---
Get your ImpactFolios site for free!
Author: Geoff B.
05/20/2013
If you have a blog or Facebook fan page (or even twitter), one of the easiest ways to get your ImpactFolios website for free is by using our referral program.
Simply log into your account, and visit the "referral program" link, found on the right-side menu of the account manager (near the bottom).
Within this section, we provide you a link that you can use to send referrals to ImpactFolios. Anyone you refer is automatically credited to your account.
For every new customer you refer, you will get one free month of service. No limits. No restrictions!
For example, if you refer 12 new members, you will get a year of ImpactFolios services, for free.
Some of our customers have found that by simply placing this link on their website or blog, they can receive a continual source of referrals every month, ensuring that their website is always covered through the referral program.
Check it out!
More to come...
Read & Post Comments
---