Endless Creations Beauty Salon embraces natural hair care concepts, including traditional lock services. We also offer braiding, weaves and other healthy hair services. We specialize in working with cancer patients and those with alopecia.
Our specially formulated therapeutic treatment programs stimulate, deep clean, condition, and moisturize the hair and the scalp. Our hair and skin care consultants track the latest trends, so that you receive an enhancing, healthy experience. We go beyond hair care, creative hair styling and skin care, by helping you achieve your hair and skin care goals.
"We're confident that you will enjoy our services and invite
you to tell your relatives, friends, and co-workers
about Endless Creations."
Gerry Mayo's History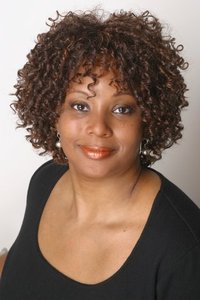 Gerry Mayo is the proud owner of the original Endless Creations Ltd. Salon, originally in Philadelphia now located in Upper Darby, Pennsylvania. The development of Endless Creations started in 1993 with designing custom hair-pieces, locks, and braid extensions (which are known today as Gerrylocks extensions). Later in 1997 she opened Endless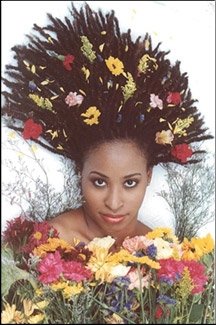 Creations Beauty Salon specializing in alternatives for natural hair care development.
Born and raised in Philadelphia, PA she attended art school as well as performing art centers as a young child. Her creative and artistic background ignited her passion and natural attraction for natural hair and designing custom hair pieces and crafts.
Mayo works as a commercial artist behind the scenes in film, television, and theater doing make-up and hair. She also works as a hair stylist, platform artist, educator, and design consultant for the Beverly Johnson team. She is working as a product developer and consultant for hair and beauty manufacturers, an occupation of over 15 years. With a working history of 25 years of marketing and sales experience in the corporate sector, that has contributed to her overall background in the beauty industry. The artist became a licensed cosmetology teacher in 1997 when she received the Outstanding Teachers Award from her graduating class at Brean Institute. Mayo also received the Life Time Achievement Award in 2000 for Alternative Hair Specialty Salon International Cosmetologists Award from the Barbers and Beauty Association of Philadelphia.
She has been featured in and on several television shows, radio stations, magazines, and newspaper articles. Mayo is a non-surgical hair replacement specialist in aiding thinning hair, alopecia and cancer patients, weaving and extension techniques, custom - made wigs and replacement locking techniques. Mayo is the creative force behind the infamous Gerrylocks and has taught many men and woman to embrace their "natural" inner and outer beauty. Gerry Mayo can be contacted directly at 610-352-3625. Email her at endlesscreationssalon@yahoo.com.